Episode Summary
Child hunger has always been a problem. Although schools provide food for all kids on weekdays, it doesn't solve the problem of children going hungry over the weekend if their families cannot afford enough food during weekends. As a result, students feel sluggish and moody when Monday comes.
Some students even sneak some food into their pockets to take home so they don't go hungry over the weekend. Clearly, child hunger is a huge problem that requires immediate solutions. Luckily, two young gentlemen came up with an idea that's changed both their and the hungry children's lives.
In the new episode of RevOps Champions, Brendon Dennewill welcomes Rob Williams, the President and Founder of Every Meal, a non-profit organization that helps fight child hunger. They dive into the exciting beginnings of Every Meal, its most distinguished programs, challenges, and why cultural and situational food relevancy matters when providing meals to specific groups of people.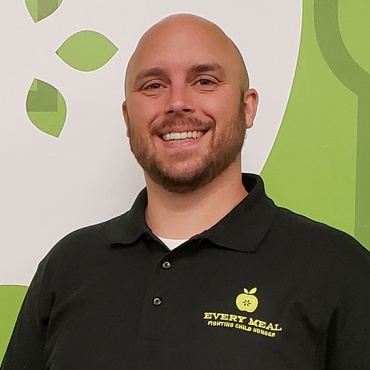 Rob Williams
Every Meal President, Founder

Every Meal
During the 2019-2020 school year, Every Meal sent over 600,000 meal bags to kids.
Every Meal's goal is to offer a weekend program to every school in Minnesota. Every Meal aims to offer weekend programs to help fight child hunger in schools across the state of Minnesota. "Our goal is to connect with all the other backpack programs or weekend food programs in the state of Minnesota. The real goal is to have a weekend food program offered to every school in the state of Minnesota by 2028. It's really about those kids and getting them good, solid, nutritious food to take home for the weekends."

Non-profit organizations need good and smart people. Rob believes that good and smart people are the reason why Every Meal's successful in its mission. "It's not that hard to buy food for 27 kids and put it in a bag. But it gets a lot more complicated when there are 10,000 kids, 15,000 kids, or more. And that's why you have to hire good people that are smart. That's what I did. I hired good people that were smarter than me."

Cultural and situational food relevancy matters. Rob introduces the concepts of cultural and situational food relevancy, which are of vital importance when delivering food to specific groups of people. "The relevancy of having food that the kids and families are used to, know how to prepare and are normal parts of their diet is a big effort of ours. There's that cultural relevancy, but there's also situational relevancy. So, if the kid says that their family's couch hopping, or they're in a homeless or transient or mobile situation, giving them a bag of dried rice isn't helpful because they don't have access to a kitchen."
Subscribe to RevOps Champions email updates
Stay informed when new podcasts are released
RevOps Score
Make your customer-facing operations your competitive advantage.
Grade your revenue operations and technology by answering a series of statements in eight areas of impact. Then learn how to improve each area for free.
Get My Score