Episode Summary
Running a business and being an entrepreneur can be pretty rewarding. But it comes with many challenges. Therefore, every business owner aspiring to become a successful leader must be open to new perspectives, use an employee-first approach, constantly learn, and make fast, informed decisions.
In this episode of RevOps Champions, our host Brendon Dennewill welcomes Mark Lachance, the CEO of Maxy Media. Aside from being a successful business owner, Mark is also an author. His book 'The Lucky Formula: How to Stack the Odds in Your Favor and Cash in on Success' is a valuable resource that every business owner should have in their home library.
Mark and Brendon discuss the formula for a successful business, why having the right people is the key to long-term success, and why leaders must lead by example and focus on motivating employees to get desired results.
Mark is the author of 'The Lucky Formula: How to Stack the Odds in Your Favor and Cash in on Success.'
To access more info and take the Assessment Quiz for "The Lucky Formula", scan the QR code below.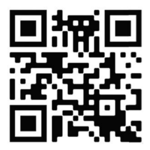 Technology allows us to be efficient. Mark talks about four key aspects of running a successful business. He says having the right people, getting rid of your ego, learning, and taking action will allow you and your business to grow. However, he also emphasizes the role of technology and how it can help you reach your goals. ''If you can optimize both your life and business using technology, then you're going to be able to focus in the areas that you want to focus on. [...] I agree that every industry has its own, let's say, tech that they can use, but I would highly suggest that anybody who focuses on optimizing via technology should not be afraid of it.''

Build a team of motivated individuals. If you want your business to grow, you need to let people do what they are best at. Business owners should not be involved in every aspect. Instead, they should focus on running the team, aligning them, showing respect and appreciation. Employees who feel valued are more motivated and work on a shared mission. ''The way we treat our employees is by empowering them. We're aligning everybody together through empowerment, positivity, coaching, and teaching, and it just basically filtered through the whole organization. And I would say that's definitely why our revenues had such tremendous growth.''

Lead by example, not fear. Today, Mark is a successful business leader, but it took him years to learn what it takes to build and lead a high-performance team. ''A leader doesn't necessarily have to be a phenomenal salesperson, but they have to be self-aware that if they're not, they have to bring in somebody who is, because sales and marketing and telling you the story is a huge piece of growing your business. So self-awareness is a big thing in leadership. [...] Leading by fear does not work any longer. [...] So it's all about learning how to motivate each individual and how to lead with empowering language and beliefs.''
Subscribe to RevOps Champions email updates
Stay informed when new podcasts are released
RevOps Score
Make your customer-facing operations your competitive advantage.
Grade your revenue operations and technology by answering a series of statements in eight areas of impact. Then learn how to improve each area for free.
Get My Score