Episode Summary
A robust strategy is not the only secret ingredient for the success of any business. While strategy plays a vital role in achieving business goals, it's important to have the right people on your team and focus on them primarily. That way, entrepreneurs have the opportunity to "fill up the whole circle" and grow their companies.
But what challenges does this process bring? How do entrepreneurs use the idea of "right person, right seat" to identify which people are right for their business? And what happens if the person is sitting on the wrong seat? By focusing on these aspects, a company can bring more value to its clients.
In the new episode of RevOps Champions, Brendon Dennewill chats with Chris Heim, the President and CEO of AbeTech, which focuses on barcode, RFID, and IoT tech in the manufacturing space. They get into why business is about people, the key ingredients of business success, and what the idea of "digital" actually means.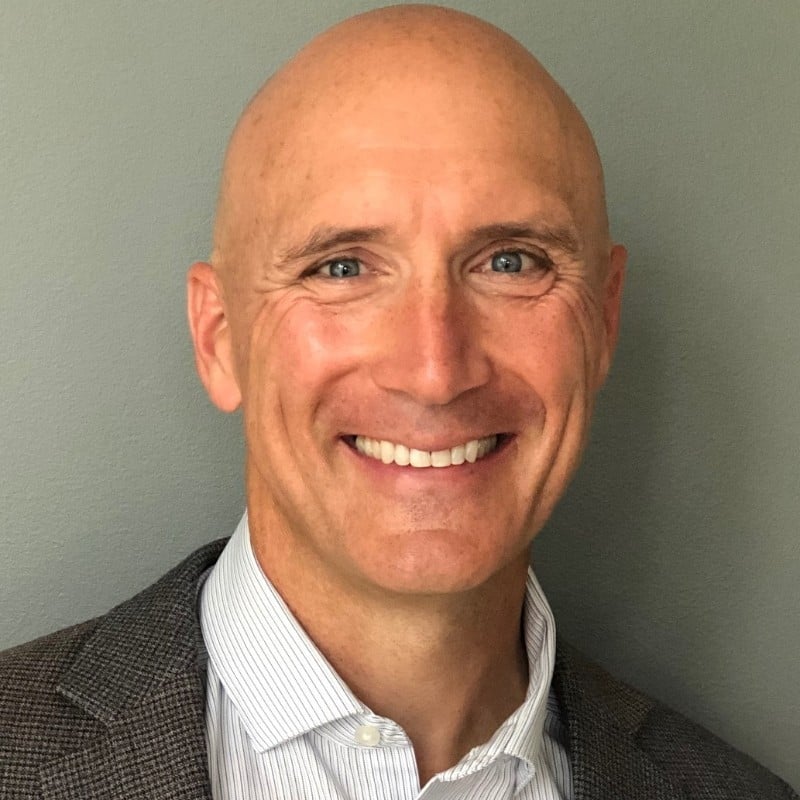 Chris Heim
President & CEO

AbeTech
The business model, values, and the culture of AbeTech are inspired by Abraham Lincoln.
"People first, strategy second. Chris believes that entrepreneurs should focus primarily on people rather than strategies when growing their businesses. That way, they have an opportunity to achieve more valuable results. "We use the term 'people first, strategy second.' You get the people part of the business right, and then the strategy becomes a reality. But if you get those mixed up the other way, it's a tough way to run a business."

"Right person, right seat" or aligning to people's superpowers. Chris points out the methodology of "right person, right seat," which refers to finding the right positions for people inside a company. "'Right person, right seat' is an exercise around identifying whether you have all the right people in the business. It's a really exciting process, but it's also very painful when you realize that somebody is serving in the wrong seat. [...] But in the end, you're helping that person because nobody wants to be in the wrong role."

"Digital" means leveraging data to learn something purposeful. According to Chris, people can unintentionally overuse the word "digital," especially since it's often used in digital marketing. However, it should have a deeper meaning. "Digital is about data and leveraging that data to learn something and be purposeful in the way that you take action. So, if you use the word 'digital,' it's just acknowledging the fact that we have interactions with our clients that aren't face-to-face. And the last thing that our client wants is some distilled sales pitch through some digital platform. The point is the client and delivering a message to them that resonates as if we were sitting right in front of them. And digital becomes the mechanism to do that."
Subscribe to RevOps Champions email updates
Stay informed when new podcasts are released
RevOps Score
Make your customer-facing operations your competitive advantage.
Grade your revenue operations and technology by answering a series of statements in eight areas of impact. Then learn how to improve each area for free.
Get My Score